meetra Recycling-Maschinen stands for innovative technology and decades of expertise in recycling and environmental technology. We are an innovative, young, medium-sized company near Oldenburg (near Bremen). Our fields of work include:
Production of composting machines (MADE IN GERMANY).
Sale of construction and recycling machines in the field of environmental technology.
Rental of construction and recycling machines in the field of environmental technology.
Repair and reconditioning of machines of well-known manufacturers.
Service of own and customer machines.
Hydraulic hose service center.
Innovation from meetra
meetra Rotor-Air system ORKAN and Mole windrow ventilation
This new rotting system does not require any scaffolding pipes or aeration floors and ensures the highest compost quality with the shortest rotting time.
Improvement of compost quality
Shortest rotting time
Increase of annual throughput
Minimum turning frequency
Reduction of operating and energy costs
Can be retrofitted in all current models.
Innovative Compost Turner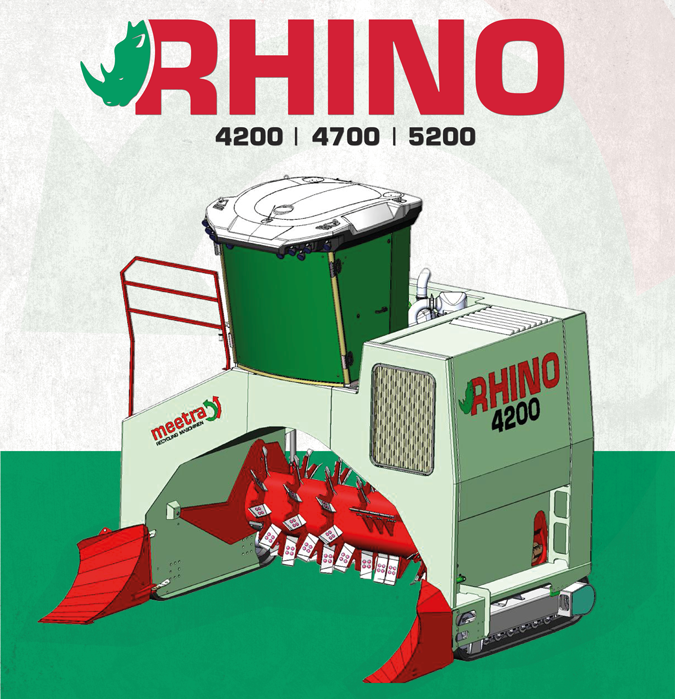 meetra RHINO 4200 | 4700 | 5200

Innovative Compost Turner in modular design
Largest rotor diameter in ist class
Saving energie and operating costs up to 40 %
Automatic controls generated highest product quality
Rotor aeration for highest product quality in the shortest possible time
Products
We offer selected products for composting, screening and shredding. Find out more about our extensive portfolio on the products page.
Service & repair / Used Machines
Your machines are exposed to high loads. To ensure that everything remains ready for use, we offer you comprehensive service and the competent repair of your machines. Depending on the condition, the "used" ones are overhauled with the experience of 40 years.